Advocating sexual freedom through fun kinky phone sex
This is an inspirational blog post encouraging sexual freedom and rebellion and fun.  But first off, if you have not read my business news, go read it now.  Click here.
Now on to my post….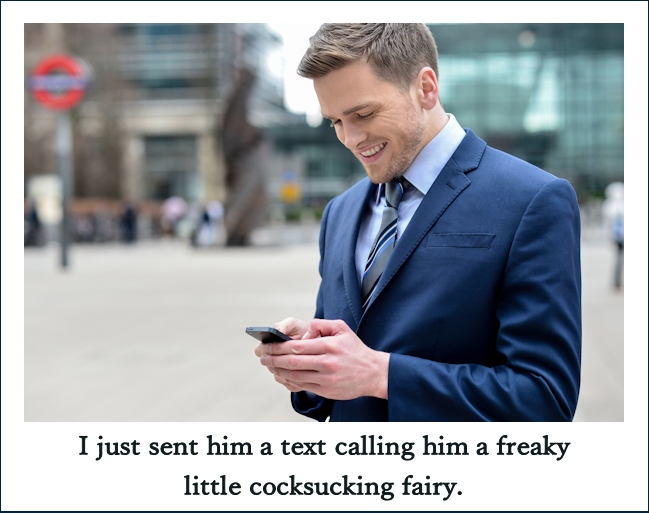 Have fun with me!
I believe we are here for a very, very, very short teeny tiny blip of time. We are minuscule segments of a giant scheme. Itsy bitsy micro-cogs in a machine than spans eternity and beyond. I believe we are specks and I think our troubles in life come from imagining we are much larger. Confusing our very small experiences with events of meaning and consequence. Believing we have something to prove.
We have nothing to prove.
Nothing that humans have accomplished in the whole of our endeavors throughout the entirety of the human species can compare to the miraculous wild stuff found all throughout nature. We cannot make it rain when we need water. We cannot bring the dead back to life. We cannot see beyond our tiny blinders. We have no idea why we all must lay down in the dark and sleep each day or what happens while we sleep. We have no idea where we were before being born or where we go after dying. We can't even properly care for what we have been given. Or care for one another. Technology is irrelevant. We have always been – and we remain today – fragile soft little souls lost in the grandness of everything.
Our lives are very short. Our loves always end too soon. We lose everyone eventually. Inevitably.
But we get to do so much fun stuff along the way!
So the lesson I find in our mortality is to savor our feelings. All of them. They are the definition of life. Savor the passion and joy. The confusion. And the pain. (Especially the pain I give you!)  Try everything at least twice. Set yourself free. Live wild while you can. Be a man, be a woman, be a titan, be a wizard, be a sissy, be a slave, be a diva, be you.
Be mine.
Play and have fun. Don't worry about why you are what-you-are or what caused you to want the experiences you want. Just go wallow in your weirdness and play and have fun.
I am here to guide you.
And tease you.
And abuse you.
You're welcome.
Goddess June
(And here is the corresponding podcast…)
Podcast: Play in new window