Dirty Foot Fetishists & Stinky Smell Freaks – Olfactophilia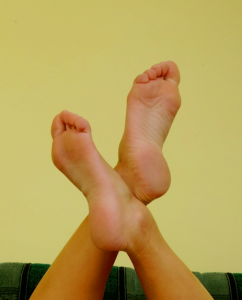 One of my favorite things about this "job" is that I get to peer into some very odd and interesting psyches.  Something that has come up a few times lately has been olfactophilia.  Which is the fetish of smell.  In particular, the smells of a body in its most natural state.  Animalistic smells.  Truly dirty smells.  My pussy after a hard work out in lycra tights, my dirty feet after walking barefoot all day or even worse, after a day trapped in sneakers, my sweaty armpits after a run, or my ass after a long bike ride.  Eew!  LOL  But some of you can not get enough of my femininity at those very raw times.
This is fascinating to me because I truly love beautiful smells.  Good smells intoxicate me!  I do not hate the smell of sweat or grime or excretions.  But I cannot imagine how they could be sexy!    And yet, for some of you, they are beyond sexy.  They operate on some pheromonal level, don't they?  Calling you to my health, my ripeness, my vitality?
I love this "job" because I can be totally free here.  The anonymity and the fringe nature of this work allow me to say anything I like without regard to propriety or the expectations of others.  So I will tell you that I truly enjoy you freaky little fetishists!  LOL  I do not understand you, but I adore you!
As with other fetishes that involve humiliation of any kind, I love doing what I should not.
Breaking the rules.  Fucking with taboos.
It amuses me to no end to talk about
caressing your sweet face with my stinky toes
or to talk about how ticklish it feels
when you lick the sweat
from my sensitive armpits.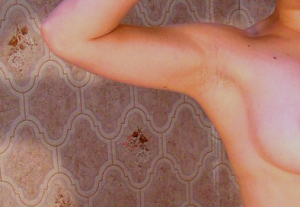 :)  Grin.  I love that you are so filthy and I love that I can have fun with you and there are no rules.  Life is good out here beyond the pale.
Today it is warm and sunny out and I am going for a long run in that fresh Spring light.  Who wants to clean me up when I get home??
Your Goddess of Stink,
Mistress June
1 (800) TO-FLIRT X 9878433

Podcast: Play in new window