Mistress is home again and she is experimenting.
Hello again, playthings,
Long time no write.  I am back to full time phone sex with renewed joy and passion and I have news to share.  I will once again be using this web site to share news and FemDom role play scenes.  I intend for this site to be the hub of my growing online FemDom phone sex Universe and I will launch all new endeavors here with links to various websites and blog posts, so keep your eye on this place.  I will be using my newer site, GuidingSubmissiveMen.com to share stories about my favorite callers and to recap some of my favorite calls.  And then I will be using a host of specific satellite sites – like PhoneSexHypnotists.com, for instance – to share information about niche fetish topics.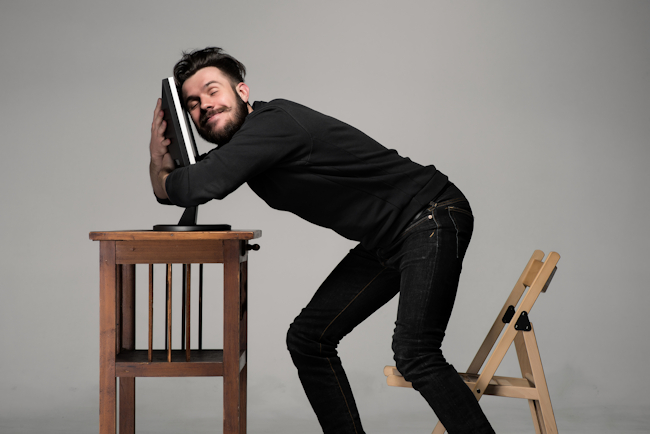 The first really important new launch that I am excited to share with you is a website I developed over the course of several months with input from some of my most devoted (and craziest) callers.  I have always been a lightening rod for crazy people.  People who are easily obsessed.  That has been equal parts blessing and curse.  But I have come to find that when they are properly trained, the nutty ones are really fun.  So I built a site to harness their nuttiness.  This new site is a place where I can explore my dark side.  And it is intended for callers with darker appetites.  It is NOT my intention to move existing callers who are happy with my usually friendly loving style to move to the dark side.  Do not try to find your own inner darkness because you think that is what I want.  If you are a good gurl, I want you to be the best good gurl you can be.  This new site is for callers who long to be consumed.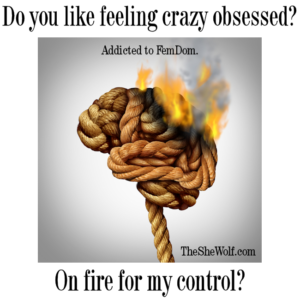 For most people, FemDom is a fantasy world, an imagined power dynamic, or a flavor of sexuality. For some people it is theatrics. But I grew up with a mother who is a very Dominant woman. And my father is a submissive man. I am not talking about BDSM or their sexuality. Thankfully, I have no clue about those things. I am talking about how they live. And I grew up with unique views about feminine power and submissive men.
I grew up not wanting to become my mother, so I studied kindness and compassion and ethics. She used her God-complex to please herself. I used my God-complex to save people.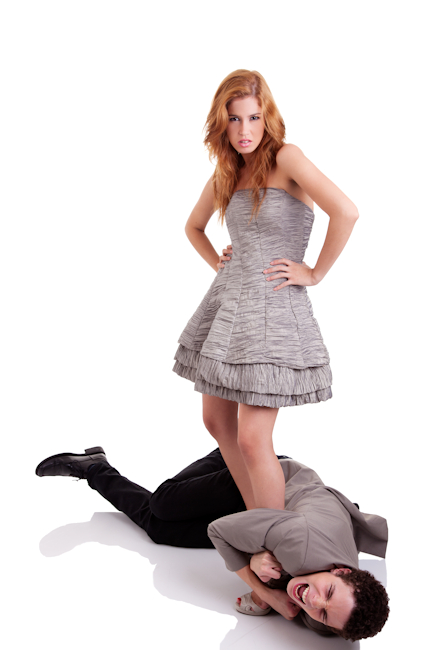 As EliteDomme, I enjoy taking you deeper and deeper into your submission. And I recognize that a component of many submissive fantasies, is this feeling that you are falling. Falling deeper under my spell, falling into the abyss, sliding down a slippery slope of helplessness. Feeling vulnerable. Feeling lost.
I understand that for many of you this feeling of being out of control is exhilarating. And I enjoy giving you that fantasy. But for some of you, there is a very real risk of addiction and self destruction. And a rather flimsy barrier between fantasy and reality. As EliteDomme, I always take the role of a maternal or protective guide and when I see you sliding too far into your delusions, I pull you back from the edge. I protect you. I care.
On this new website, as my new persona The She Wolf, I will not protect you.
I am creating this new identity as a way to pry the lid off the long hidden darkness in my own nature. To play with the scary side of my own psyche and let out my inner predator. To let the "evil Mom" part of me out after a lifetime of stuffing her influence way down inside. This identity is still me, still June. I will not sound any different if you call my Wolf phone lines. I may not even act any different. Because I recognize that I can often devastate men more completely through seemingly positive experiences that slowly get out of control than through overtly dark or obviously manipulative experiences.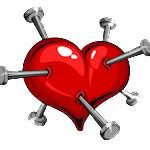 So The Wolf is not a new ride in the amusement park of phone Domination. It is a roller-coaster that is almost exactly like the one you have come to know as EliteDomme. The only difference is that EliteDomme is a ride in the prettiest part of the theme park with well maintained grounds and a strong maintenance plan to make sure it always runs smoothly. And despite the warnings about keeping your arms and legs inside the ride, the odds are very good that you will get off the EliteDomme ride unscathed. The Wolf is a very similar coaster, but it is in a forgotten part of the park and no one has inspected it for many years and there are no security cameras there and there is the distinct chance your car may go off the rails on that one.
I am only sort of joking about that. I mean it when I tell you that I will not protect you if you call The Wolf. You are a grown up. You know what wolves do. So if you call The Wolf and The Wolf does what wolves do and you get hurt, well that is your fault, isn't it?  Plus, I honestly have no idea what will happen when you call The Wolf.  I really have been stuffing down Sadistic impulses since I was a kid, so I will be as surprised as you when I start letting them out.  I have been working with one caller extensively for the past week or so and it has been FASCINATING for both of us!  I have been having a blast.  :)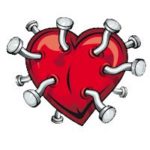 Go visit the new site and let me know what you think by leaving comments there.  I am curious to hear your reactions.  For balance, my next new site launch will be a happy site.  :)  So hold tight if this is not your thing.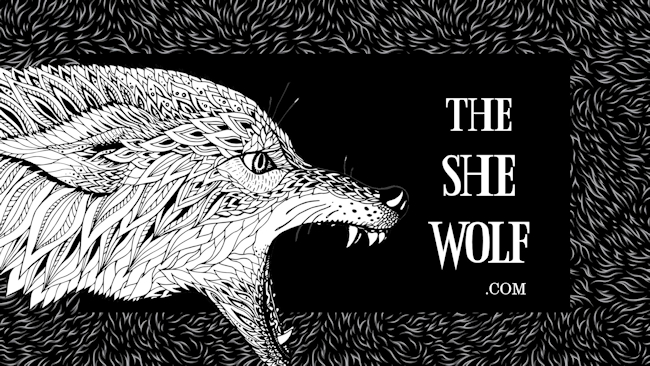 ***
NOTE: NiteFlirt does not allow mention of animals on their site and they will not let me call myself The Wolf there, so visit this page for instructions about how to find my new listings and place your first call to The Wolf.
***
Thank you for visiting!  I am excited to be back.  Podcasts will resume soon on a brand new podcasting site.
Have a wonderful day,