This information has recently changed.  Please read this page in full.  Thank you.
Your Goddess is a kind and generous Mistress.  I spoil you with my attention, my creativity and my guidance.  I often spend my precious free time responding to your emails and planning your calls to be sure you have an amazing experience each time we chat.  In return, you have a chance to show me your devotion and delight me.  I love surprises!  And I love when you make a REAL effort to please me.  Invest yourself in our relationship.  I am easily pleased.  Look for ways to honor our connection and to make me smile.  :)  Kind and thoughtful callers make an impression on me.
Thank you for wanting to make me happy!
Cash, wishlist and gift card instructions: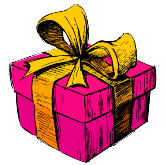 Sending cash tributes!
Most of the time, my first choice for thoughtful tributes would be a cash offering in a sweet card with a handwritten note or an electronic cash sacrifice with an emailed thank you note.  Cash sacrifices are purely symbolic.  Cash is really just a symbol of power, right?  So the sacrificing of cash is a symbolic offering up of your power in honor of the many gifts you receive from our work together.  I love that simplicity.
I would prefer that you take a few minutes to meditate on what you have received from my guidance, then write a sweet thank you note.  Insert crisp bills in an amount that represents a reasonable and heartfelt sacrifice for you – an amount that will not damage you, please.  And then send it directly to my PO Box, ideally inside a Priority Mail envelope that the post office provides.  Those get handled most efficiently, arrive most promptly, and I have never had one get lost.  
(NOTE:  The post office provides flat rate envelopes.  The envelopes are free and may be picked up at any post office or ordered online.  The cost to ship an envelope is currently $6.45 no matter the weight.  This is perfect for playthings wishing to send a cash tribute and also tuck a small gift object in the envelope, too.)
You may also send cash tributes electronically if you have a method for doing so.  These are a wonderful surprise.  Again, please meditate on our work together before sending an amount that reflects your gratitude but will not damage you.  Then send a thank you note.
Thank you for wanting to delight me with your sacrifice.

Sending physical gifts!
You may send physical gifts via my wishlists or – if you are a trusted regular caller – directly to my PO Box.  I sometimes have more than one Amazon wishlist.  All current wishlist links will always be posted here.  Right now, I have this general list:  Surprise your Goddess.  And I also have a new Universal wishlist available here:  June's Universal Wishlist.
To use this Universal page, you would read my notes concerning size and materials if there are multiple options.  Then you would click the button that says, "Shop this website".  This Universal page is only to suggest items that make me super happy.  It will not pre-fill the shopping pages in any way.  So you will need to CAREFULLY enter my mailing address in order to send these items to me.  Or have them shipped to you and then you can send them to me directly.  Or you may just email me a gift card for the specific website offering the item and I can buy it directly.  If you are a trusted regular caller, you may email me for my PO Box mailing address.
I prefer all physical gifts to be accompanied or preceded by a thank you note, please.  Let me know why you are sending a tribute.  Express your gratitude.  Thank you notes may be emailed or hand written.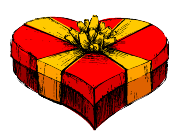 Sending gift cards!
I love to shop.  :)  So gift cards are an especially fun surprise.  If you would like to treat me to panties or shoes or personal care items, you may send e-giftcards from online merchants to MsJuneStuart at Gmail dot com.  (You would, of course, want to format my email address properly.  I have spelled it out here to protect myself from the dreaded spam robots that harvest email addresses online.)  You will also find gift cards on my Amazon wishlist and my Universal wishlist.  Or you may use the links below to send gift cards.  Please DO NOT refer to me as "Mistress" or write anything in the NOTES area of any gift card forms other than "Thank you."
I am a gratitude junky and love to thank my callers for their gifts, but I recognize that some fans prefer to keep a low profile.  Electronic gift cards are the best way to send a tribute anonymously.  To do this, you would simply need to send the gift card from a private email address that is not known to me.  Thank you for your kindness.
Here are some electronic gift card possibilities, but these days most sites allow for e-gift cards and you are welcome to send a tribute from any site.  (In addition to those shown here, I would appreciate emailed gift cards from Apple, PetCo, Nordstrom, and Ebay.)
TARGET – I am fortunate to receive fun sexy gifts from callers, but I often need more practical things and a good slave is more concerned with serving and meeting my needs than with giving gifts that feed his ego.  A Target gift card pleases me very much and allows me to shop for so many different things!  Click here to send a Target eGift card.
MOVIES!!!! – I am a rabid movie fan.  So a gift card surprise from Fandango.com would be a wonderful gift!  This would be a surprise that always makes me happy.  They offer six different amounts ranging from $10 to $100 that can all be emailed.  Then I can use your e-gift to order tickets online to all the theaters near me.  It is the perfect way to treat me to fun movies!   I don't even have to print anything out.
UNIQUE THINGS:  One of my favorite online merchants is Etsy.com.  Everything there is unique – either hand made or vintage.  An e-gift-card to Etsy will always make me really happy.
A NEW PURSE:  I am not the type of woman who wants a million purses.  But I do truly appreciate a beautiful bag.  Coach purses last a lifetime and a gift card from here would be an amazing surprise.  UPDATE:  SCRATCH THAT.  Apparently I AM exactly the kind of woman who wants a million purses.  UPDATE:  You guys finally tamed the purse monster!  I have all the purses I need now.  Thank you!!!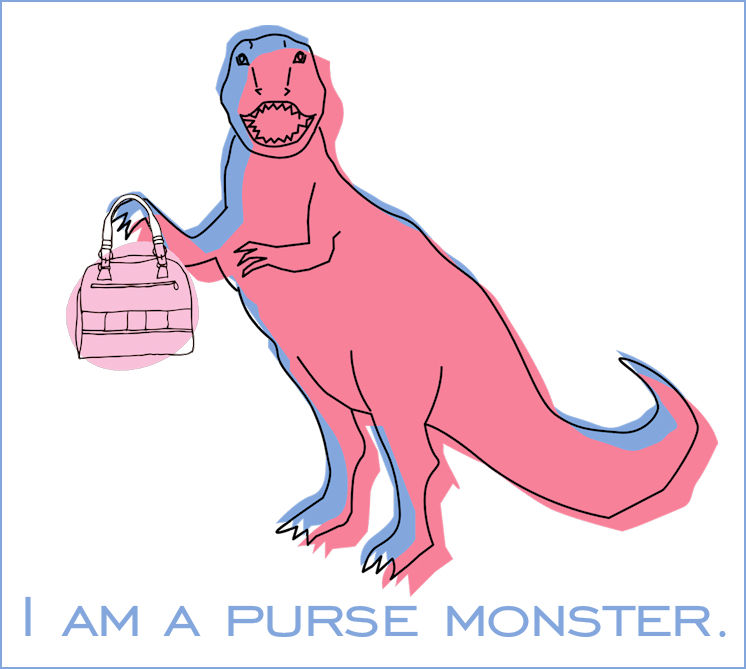 Remember, you always want the woman who controls your cock to be happy!
Serving me is a privilege.  Show me that you deserve this honor.
THANK  YOU  FOR  BEING  MINE!