Original CFNM fiction – "Drive-thru Drew" – part 3, a thing of beauty
What follows is the third and final installment of my summer CFNM story series.  New visitors should start with part one here.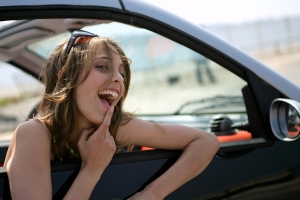 I didn't say anything as I unzipped Drew's pants and slid my hand inside. But I did audibly gasp when I grabbed hold of his massive member.
I told my meek plaything, "Drew, you should never ever be insecure with a beautiful body like this."
And then I said, "I don't want you to get arrogant because learning to really please women takes a lifetime, but I want you to feel confident that you have great equipment and I want you to come out of your shell."
Then I unbuttoned his pants and pulled his beautiful penis free. I pushed him a step forward so he was right at the drive-thru and I realized that even as tall as he was, his cock was still not at window level quite like I wanted, so I sent Amy to find a step stool.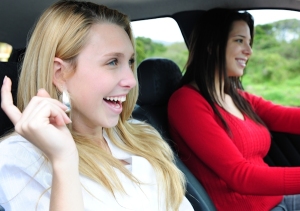 Once I got Drew perfectly positioned, my girlfriends began to stream by the window. Some just looked and admired and gave him their reviews. Others actually reached out and stroked or fondled or teased him. Amy stood out near the window to make sure none of the ladies brought him to orgasm – and she warned them that Drew was only 21 years old, so that could happen very easily.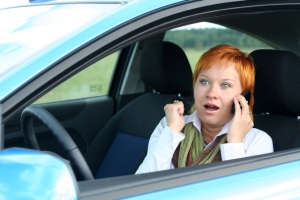 Drew was not allowed to cum at the drive-thru because I was saving that for a little wrap-up discussion I had planned for the end of his shift. Young men are fragile and easily ruined and I wanted to be sure this night gave him confidence but did not make him a cocky asshole.
I have a gift for keeping men confident enough to do what needs doing but humble enough to always do what they're told.
THE END
~~*~~
This was part three of my fun summer CFNM series. Part one is here and part two is here.
NEW***   There is now a much more detailed and explicit audio of this entire story available as an mp3 file.  Direct callers can order it from me directly and it is also available on NiteFlirt as a "Goody Bag" here.  It is a ten minute audio that you can enjoy over and over and the cost is just $20.
Thanks for stopping by and enjoying my original story. Please call me soon to continue the fun and please leave comments here on my blog if you want me to share more role play scenes. I would love to hear your reactions.
~~*~~
Your playful Goddess,
1 (888) 557-0355
You must be 18 or older to call.
And here is my podcast…
Podcast: Play in new window