Why do men pay for phone sex?
Women often ask me why men pay for phone sex.  Why men don't call their girlfriends or wives for phone sex.  Or why they don't call the free phone sex lines.
The answer is the same as for any industry…
Why do people pay someone to clean for them or to do their taxes or to change the oil in their car?
Because professionals do better work and because we humans often feel better when the dirty work happens elsewhere or with someone else.  :)
Professional phone sex operators know what they are doing.  And they know how to keep secrets.  And they are filthy in ways wives and girlfriends often are not.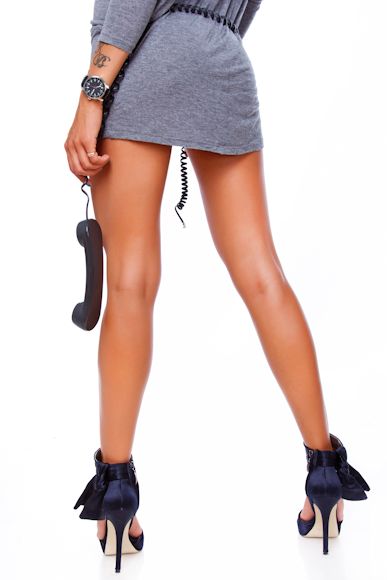 I nod with a bemused smile when my vanilla friends
tell me they can get filthy, too.  
They have no idea what filthy is!
And unlike women who call free chat lines, professional phone Mistresses are not looking for a boyfriend or a husband, we do not have voids in our lives we are looking to fill, and we do not get angry if a client does not call the next day.
Men pay for great phone sex as way to indulge their dirty desires without actually cheating.  Or to explore new fetishes and kinks with a smart fun dirty woman so that others in their real lives never have to find out what freaks they are.  My favorite callers call because they enjoy getting to know my filthy psyche as much as I enjoy probing theirs.  But they still get a fabulous fun professional experience.  I share myself freely, but I am not talking about my bitch of a Mother or the neighbor's annoying dog or whatever problem I may be facing at the moment.  I am talking about hot fun things.  Because I am a paid professional.
I do not expect callers to be my friends.
I expect them to be real!  And friendly.  And I am the same.
But the boundaries that come with a
professional relationship make phone sex
more fun for both of us.
In general, services are worth what you pay for them.  And great phone sex adventures are worth every penny.  Check out my feedback to see what other callers have experienced.
Men (and women) pay for phone sex because they want a unique connection with a fun filthy woman who can transport them and give them a memorable sexual experience in the safety of their own home or hotel room.
And I take phone sex calls because it is crazy fucking fun.  LOL  :)
Call me soon and amuse me, pets.
Your fun filthy Mistress,
Miss June
1 (800) TO-FLIRT extension 987-8433
(PS Ladies:  It does not mean they do not love you or they want you to be more like me.  It is just a fun indulgence.  Like when you go to the spa.  Seriously, do not lose sleep over your silly boy pulling on his silly penis while he talks with me.  It is all good!)