Wildly creative role play phone sex for cuckolds, Superheros, pain sluts, and everyone else
Hi callers,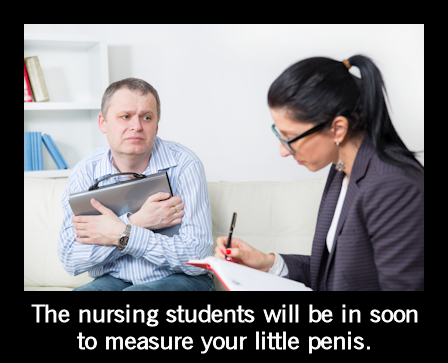 About a year ago, I wrote a blog post about role play phone sex where I very carefully tried to explain the difference between scripted role play calls and adventures that I co-create with my callers. The good news is that I got far fewer scripted calls after that. (Heavily scripted calls make me miserable. I am not skilled at remembering my lines or conjuring characters that are really foreign to me.) The bad news is that some of you thought I would not enjoy your creative role play ideas! So, I have been meaning to set the record straight on that for a long time.
Here goes…
I have caller who has been chatting with me periodically since I started in this industry in December of 2011 who creates wildly fun and ridiculous scenes with me. He objected strongly to my past role play blog post because he said I am a brilliant actress who plays things out with great imagination and detail
I have been the Doctor who inspects him and the camp counselor who humiliates him and the neighbor girl who taunts him. We have both had a rollicking good time inventing colorful worlds where I discipline him by stripping him down and exposing his erect little penis. But the key word in his description of my skill is "imagination". He does not give me a script to remember. He plants the seeds of a scene and we imagine it together.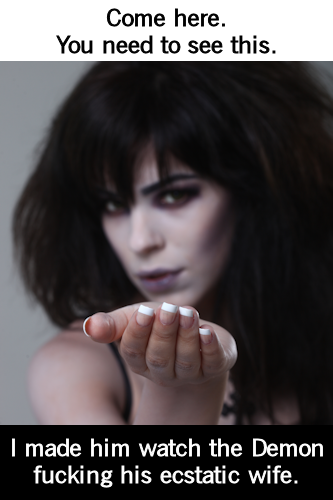 Similarly, my Super Stud calls periodically with rough sketches of Super Fun role play scenes where I am a Super Villain and he is a Superhero with a Super Cock. lol :) I love the way his goofy mind works! But we create those scenes together. He does not send me a script.
Another example of a fabulous role play call that I enjoyed a little too much and that might surprise you…
One of my callers is an adorably mild-mannered cuckold fetishist who is sweet and articulate and usually lays out scenes where I am his sadistic therapist – a role I treasure! But one night he called and wanted to try something new. So new!
He suggested that I might be the immortal and wickedly cruel servant of a Demon who awakens every hundred (or was it every thousand?) years or so with a voracious libido that must be fed. I pretend to be escorting him and his hot wife on a tour of an ancient site, but really I am leading them to the Demon's lair where I tie my shocked cuckold up and make him watch while the Demon fucks his multi-orgasmic and very satisfied wife. Occasionally I kick my poor wimpy caller in the balls, too, while he watches.
Bwa ha ha ha….. I will never forget that call! We had so much fun with that. His call is the reason I had to come back to the topic of role play phone sex in my blog and clear up any confusion on the topic. I love unique fantasy phone sex. As long as you are not telling me what to say and how to say it.
As long as you leave me room to be creative with you, we can explore any wild thing you think up!
I really enjoy playing with you, so call me soon, pet.
Your Immortal Goddess,
June the Impaler
1 (888) 557-0355
You must be 18 or older to call.
Please leave your thoughts and reactions in the comment section below and I will respond promptly.
And here is the podcast that goes with this post….
Podcast: Play in new window